One of the issues that I've faced as a GM over the years is maintaining player engagement, namely during long combat sequences. What do I mean when I talk about player engagement in the context of this blog post?
I'm talking about having your players' attention and commitment to what is currently occurring in the game. Clear indicators of low player engagement are when your players are on their phones, iPads or they respond with a "so what just happened again?"
Now there could be a ton of reasons why this happens and some might have nothing to do with the game, the campaign or your abilities as an engaging GM. There are some groups blessed with players that are for the most part "always on" and there are some groups who have a few folks who are a bit ADD or easily bored. But let's hypothetically control for all these factors that are out of our ability to manipulate. Let's pretend you've got an average group and you've got a great GM who is entertaining and has a fantastic and interesting campaign.
I believe that there are certain design choices in a game that turn the dial of player engagement to either the lower or higher end of the spectrum.
In a game like D&D 4e, you have tactically deep options during combat. You get a Standard Action, a Minor Action, Move Action, Action Points, Healing Surges and a Reaction to play with. Then you layer on top of that a wealth of tactical powers that are spread across 4 different categories. With each level-up of your character you gain more and more options. While this is deeply engaging to the player who's taking her current turn, it can be a very long wait for the rest of the group while the player figures out her best course of action. With so many little mechanical bits and efficiencies to try and squeeze out, a battle can absolutely drag on. This isn't even counting for the hitpoint inflation that occurs as the campaign progresses. Even if we say that the player can plan ahead what her course of action will be, the individual turn system of 4e means that by the time her turn comes up the dynamic of the battlefield might have significantly changed and she will have to re-jig her plans. All of this is silent contemplation while the rest of the group sits there and waits, or pulls out their phones and start to zone out. This isn't to take away from 4e either, it's always been at the forefront of my mind as one of the most tactically rich roleplaying games out there.

Can't blame ya
On the opposite end of the spectrum, you can take a game like Dungeon World that embraces narrative freedom and seamlessly transitions between non-combat scenarios into combat. Engagement is more or less always a given because the players are painting a picture together and they don't know when they'll be called upon to add their brush stroke to the collaborative mural. In fact some might be foaming at the mouth to get a word in edgewise to escalate the situation. There are no real "turns" and the spotlight moves around according to the fiction or in some cases the GM's will. You can't afford to look away, nor do you really want to because something is always happening. But while DW does engagement really well, it leaves me wanting in the tactical department. Not tactical in the general sense of the word (because you can get very tactical in a flowery sense in DW) but tactical in the gaming sense. I like having builds to my characters, I like having powers that are based off timing, resources and rewards intelligent usage. By also not having rounds, we also lose a lot of design power by not having a quantifying dimension to define certain abilities/powers – i.e. a spell that should last X rounds, how do we quantify that cleanly in DW?
With Unity, I've yearned to marry the R and the G in RPG in a balance that's somewhere in between the two games I've listed above. At the same time, I've also been greatly cognizant of the issue of Player Engagement and I know if I lean too far towards the gaming side of things, I'll end up with lower player engagement for the folks who are still waiting for their turn. I sat long and hard and thought about how I could remedy this and what tools were available to alleviate disengagement while still maintaining tactical game depth.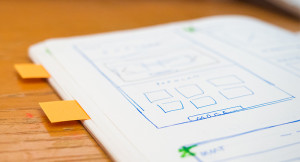 Design, design and more design
Design Choices to Increase Engagement
Simultaneous Turns: This is where the dissolution of individual turns came from. Initiative is streamlined. Enemies take their turn as a group and players take their turns as a group. Even inside of their respective groups, there is no turn order, the floor is open for discussion and strategizing. You can ask the players to do it in character if you don't want to break immersion. Engagement immediately goes through the roof as soon as players realize they can synergize their powers and actually coordinate and attack – everyone's involved. It's no longer a GM and one player "dealing with their turn" in a silo'd fashion and then moving on to the next player. Everything is happening at once.
Diceless GMing: While there are alternate rules to facilitate the visceral GMs who enjoy the feel of tossing dice around (hey I'm one of those guys from time to time), by default the GM never has to lift a finger. His sole focus can be on adjudicating, narrating and painting a spectacular cinematic picture for his players. We may not realize it but the amount of times a GM needs to check a monster's stats, which dice to use, pick them up and roll them adds up over the course of a game – it's A LOT of lost time. Now all the GM has to do is look at the Monster's Attack Rating number and then pick a Monster power to use and all the players being attacked roll. As the dice fall the GM immediately sees the entire scene unfolding in his head, which sword strokes slide past the heavy metal plates to find soft flesh and which arrows plink harmlessly off the iron shields of our heroes. All the players are engaged, they are all rolling and now eagerly awaiting their fates as the GM can describe the entire scene as one coherent action sequence. No more "This goblin runs up to attack you Joe.. hold on" *looks at stats, looks for dice, rolls* "what's your AC? Oh ok he hits you.. one sec" *rolling for damage* "he jumps forward and thrusts his rusty shortblade into your stomach… ok now Sarah it's your turn." Rinse and repeat.
The way the engine has been designed, as a GM you no longer need to ask for your player's AC or track it, you just need to know the figures on your enemy/monster card and then the results from your players' dice roll give you everything you need to paint that awesome picture. Combine that with the concurrency of 5 players rolling simultaneously versus you as the GM going around rolling individually for each player, you get an engaging fast paced combat experience.
Power Design:  Powers have been designed to be compelling and effective to use. As much as I love the laundry lists of tiny spells and +1 skills in a lot of RPG games, it can be overwhelming and cause that paralysis by analysis I mentioned earlier when you have *too* much to choose from and you are trying to make the best choice possible. Instead I examine the game design philosophies from popular video games like League of Legends or World of Warcraft and ask what makes them tick? What could make a character that has only 4 abilities have so much depth and possibility?
Take that spirit of design and implement it into a tabletop game fully understanding that I don't have a CPU to crunch away the tedium for me. The results are tiers of powers that provide compelling choices to players. Choosing between powers that your character will have at each tier should be difficult, everything should look super enticing and be greatly effective at whatever they are suppose to do. Each power has been designed with this in mind as well as how it synergizes with other powers in that class' kit or with another class' powers. But now that you have picked your power, when you engage in combat, it's a matter of how cleverly you can use that power in conjunction with your teammates. The discussion will be between the folks at the table, not just a silent conversation in the mind of the player — engagement increases.
There are some further engagement increasing mechanics integrated into Unity's system that I'll reveal as I continue posting to this development blog but for now I hope that gives you some insight into my design choices. The game takes on an entirely new life when everyone is on the edge of their seat, wide eyed and attentive eagerly awaiting to see what happens next. To be able to capture that feeling will be a huge win.
Check out the main game here: